On August 17,2019, the three students of the Johanna-wittum-school, Thu My Doan, Luca Egger and Julia Boes, made a return visit to the Governor School for Science and Mathematics (GSSM) in Hartsville, South Carolina, where they stayed for six weeks. During their stay, the guest students went to the University of South Carolina in the capital Columbia on a daily basis and completed a research internship there. Each of the three students pursued a different field of research there, with an American mentor assisting them. For example, Thu My Doan and her mentor, Caryn Outten, conducted research on a yeast fungus that can cause iron deficiency in the human body. Luca Egger worked with his mentor, Shou Xiao, on the question of: "which effect has weightlessness on female fertilization?". And Julia Boes worked on the effect of the happiness hormone serotonin in the central nervous system in relation to depression as well as on the optimisation of in vivo measurement procedures. Her mentor is the neurochemist Parastoo Hashemi.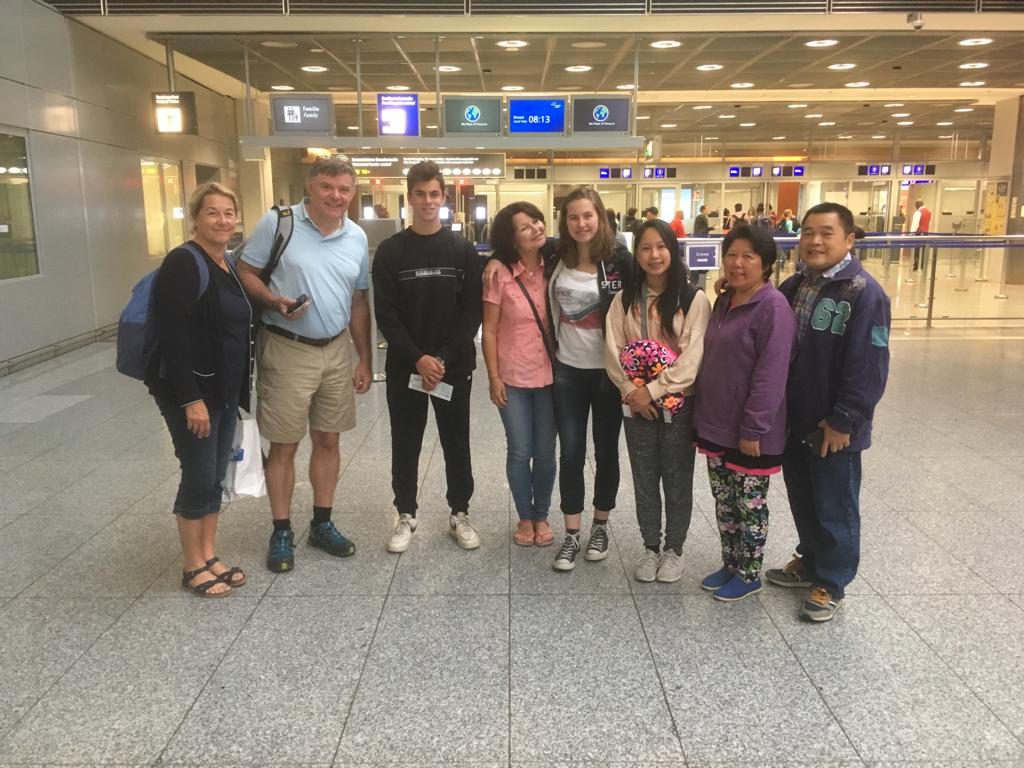 Departure from the Frankfurt airport 17.08.2019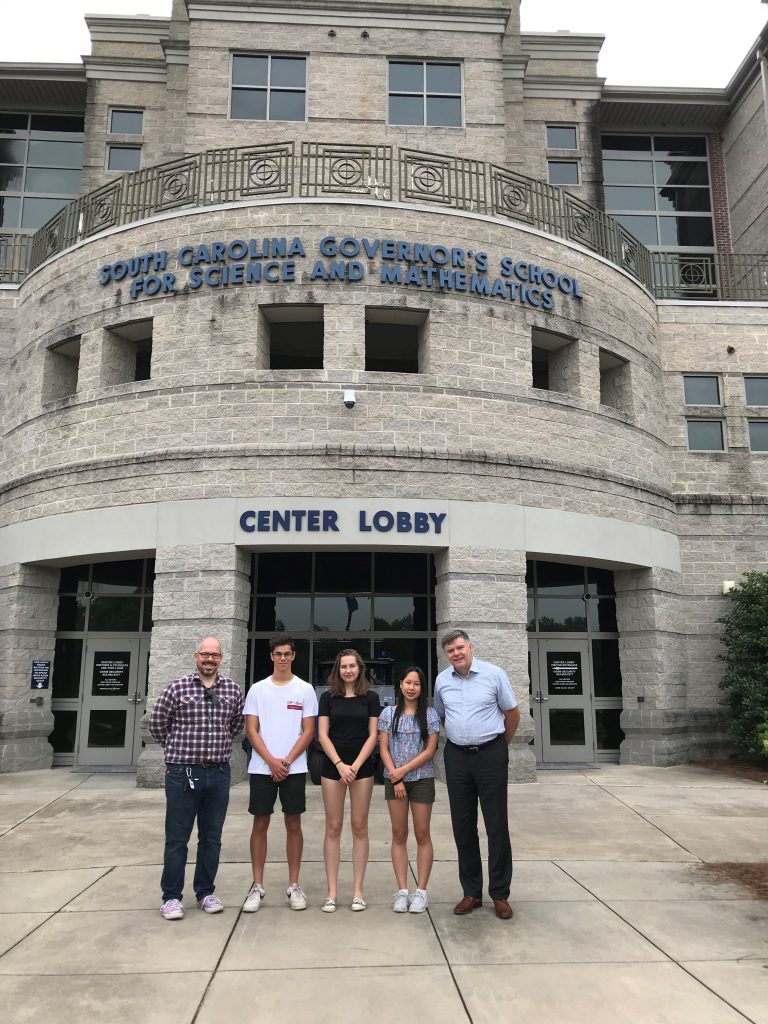 On 19.08.2019 the german exchange students went to Columbia together with their Project manager, Dr. Braun (right) and a teacher from the GSSM, Dr. Josh Witten (left). In the capital of South Carolina they visited, for the first time, the laboratories, where they did research for six weeks .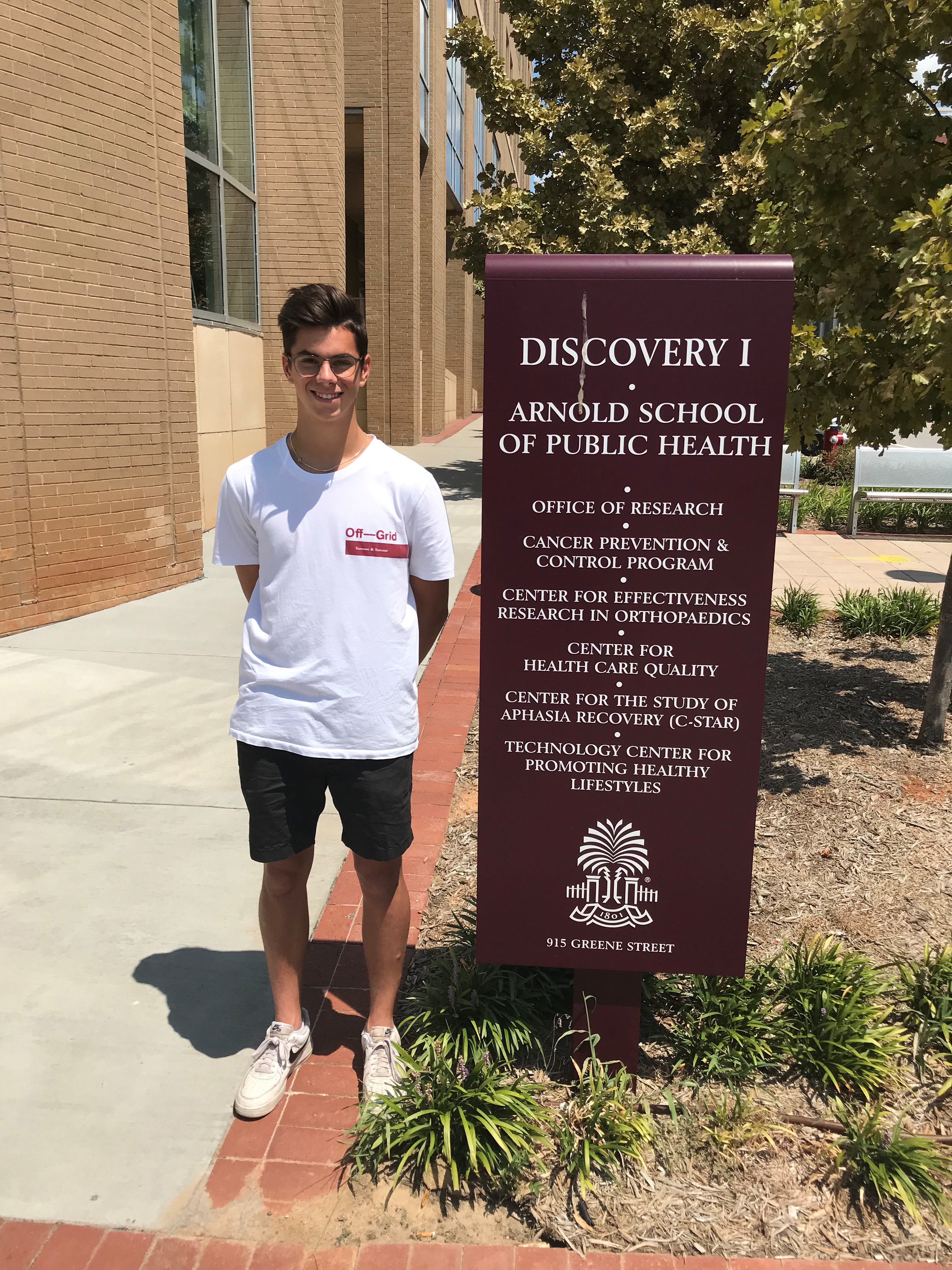 Luca Egger researched under his mentor Shou Xiao in the "Arnold School of Public Health" building, where the scientists specialize in health care research.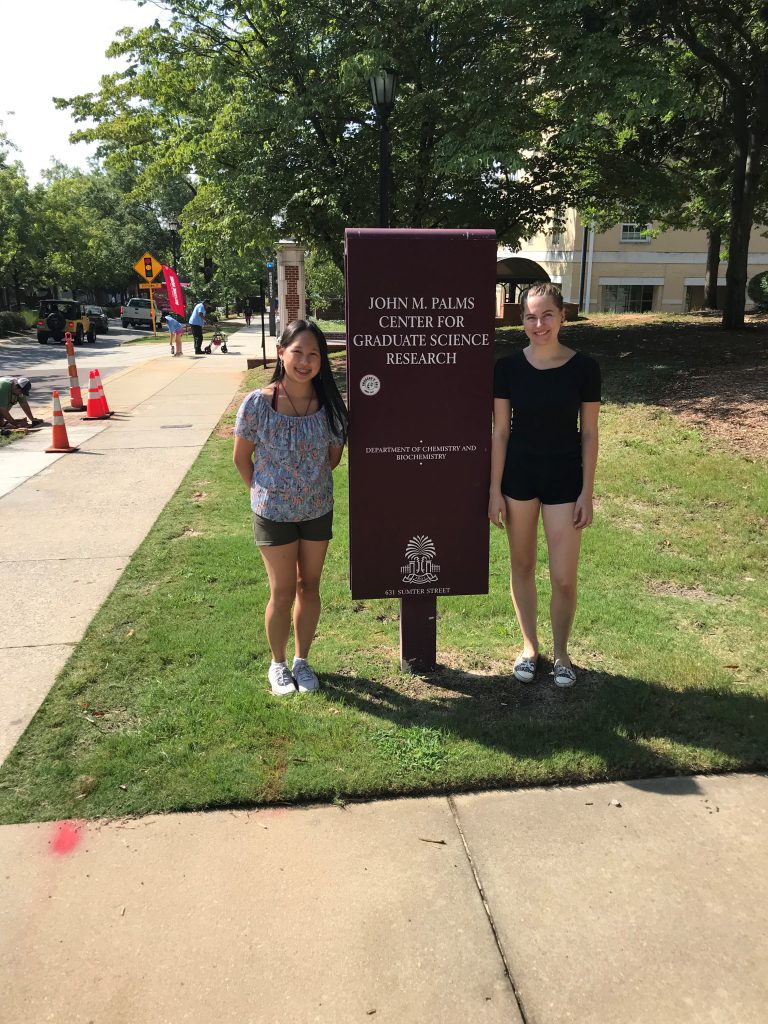 Meanwhile, Julia Boes and Thu My Doan were researching in the chemistry and biochemistry department, where research can be divided into many different areas of development and research. On the one hand, the development and optimization of treatment options in the brain and, on the other hand, the discovery of new metabolic pathways in pathogenic organisms.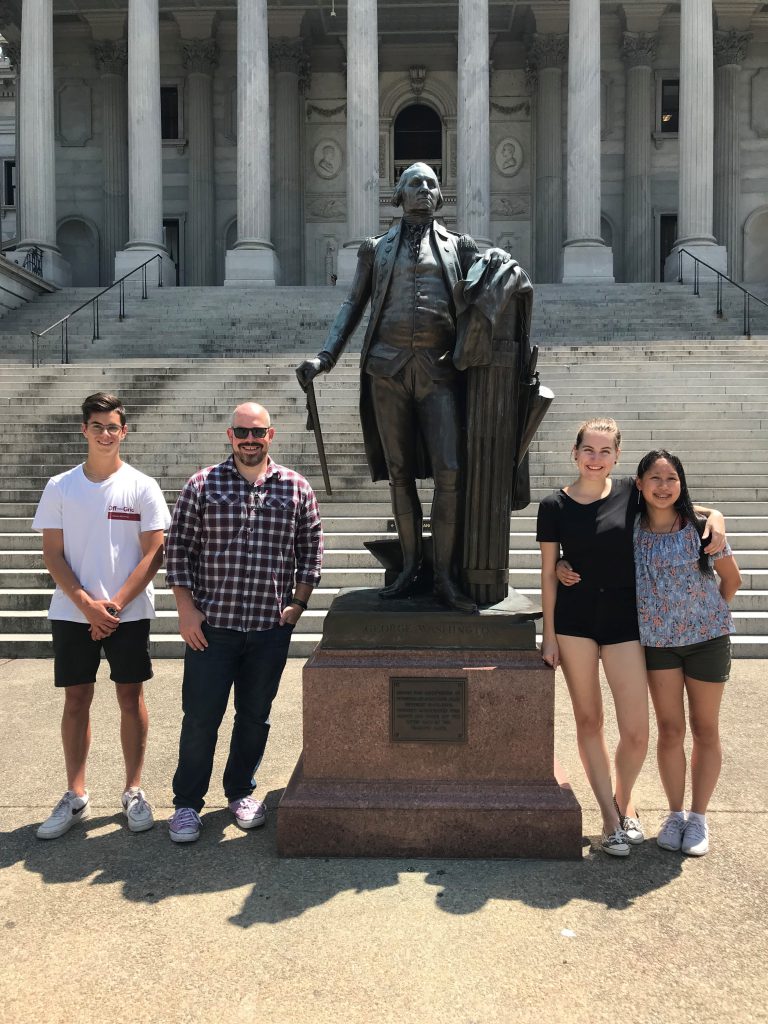 On this picture you can see a statue of the 1st President of the United States of America, the german exchange students and Dr. Josh Witten as accompanying teacher from our partner school. The German guests visited the State House in Columbia, where laws for the state of South Carolina are still being drafted today.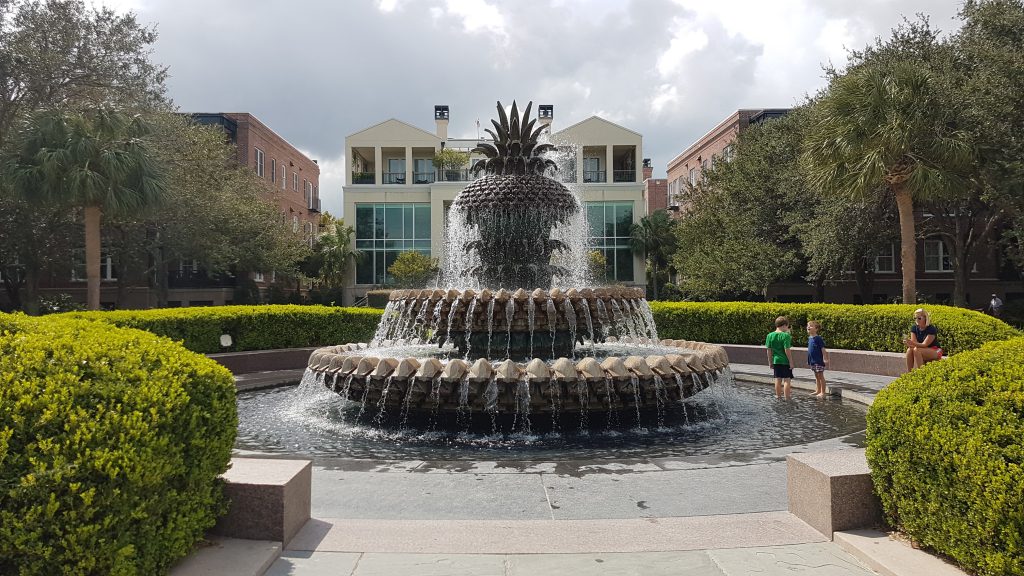 The students also visited the state's most historic city, Charleston. The picture shows a pineapple fountain, this is because the pineapple is considered as a sign of hospitality there.