The working group for the further development of science education in biology (WUN-Bio) was convened by the Ministry of Culture in 1999. The working group conducts one-day teacher training courses at various school locations. In addition, the WUN group also organizes three-day teacher training courses at the State Academy for Teacher Training in Esslingen.
To the 20th jubilee of WUN-Group they developed a advanced education about the innovative topic CRISPR-CAS. 
The following presentation explains how the CRISPR-CAS works.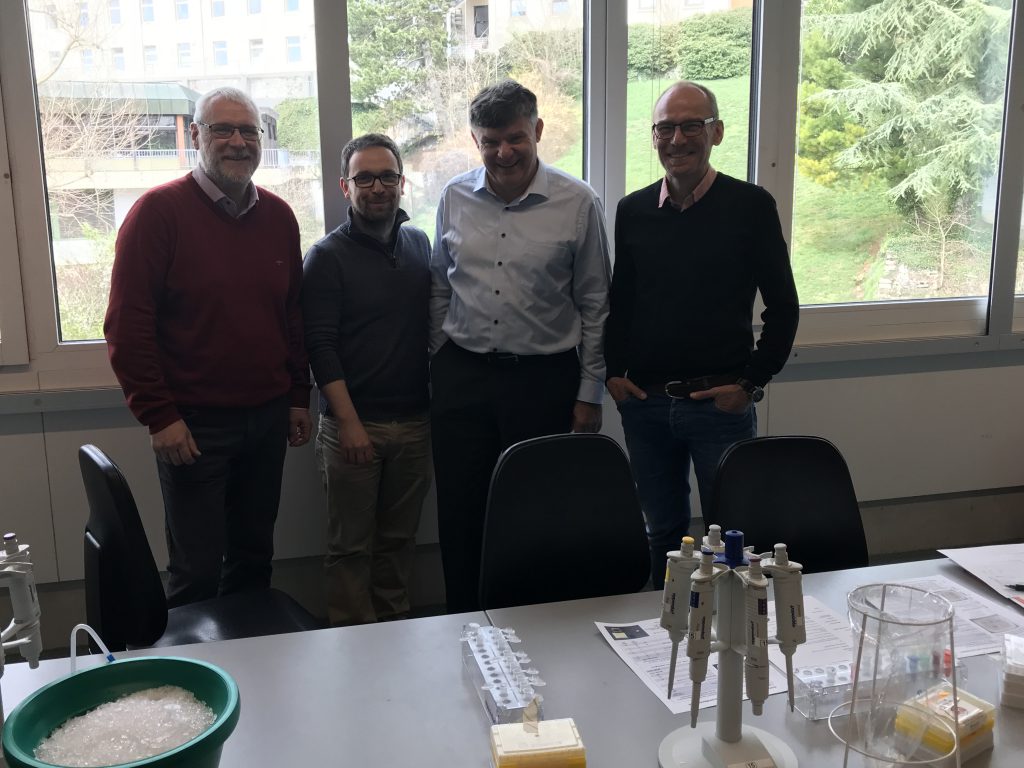 Members of WUN-Group (starting left)
-DOS. Dr Roland Studer (Justus-von-Liebig-School, Waldshut Germany)
– senior DOS. Thomas Dürr (Augusta-Bender-School, Mosbach Germany)
-DOS. Dr Jürgen Braun (Johanna-Wittum-School, Pforzheim Germany)
-DOS.Dr. Hauke Holtorf (Albert-Schweizer-School, Villingen, Germany )-The working group is also supported by Prof.Dr.Diethard Baron (college Weihenstephan, Germany