The meeting in France took place from the 31.03. until 06.04.2019. Goal of the meeting was the evaluation of both hands-on teaching modules we prepared in Athens. In Evreux we conducted both experiments in the school labs. Those were the production of biodegradable plastic polyhydroxybutyrate (PHB) and the degradation rate of different kinds of plastic by bacillus subtilis and pseudomonas fluorerescens. After an opening ceremony on Monday morning we started with the lab work at school. In small international groups guided by the mentors from Athens, Istanbul, Hamburg and our host we worked in the school labs till Wednesday late afternoon.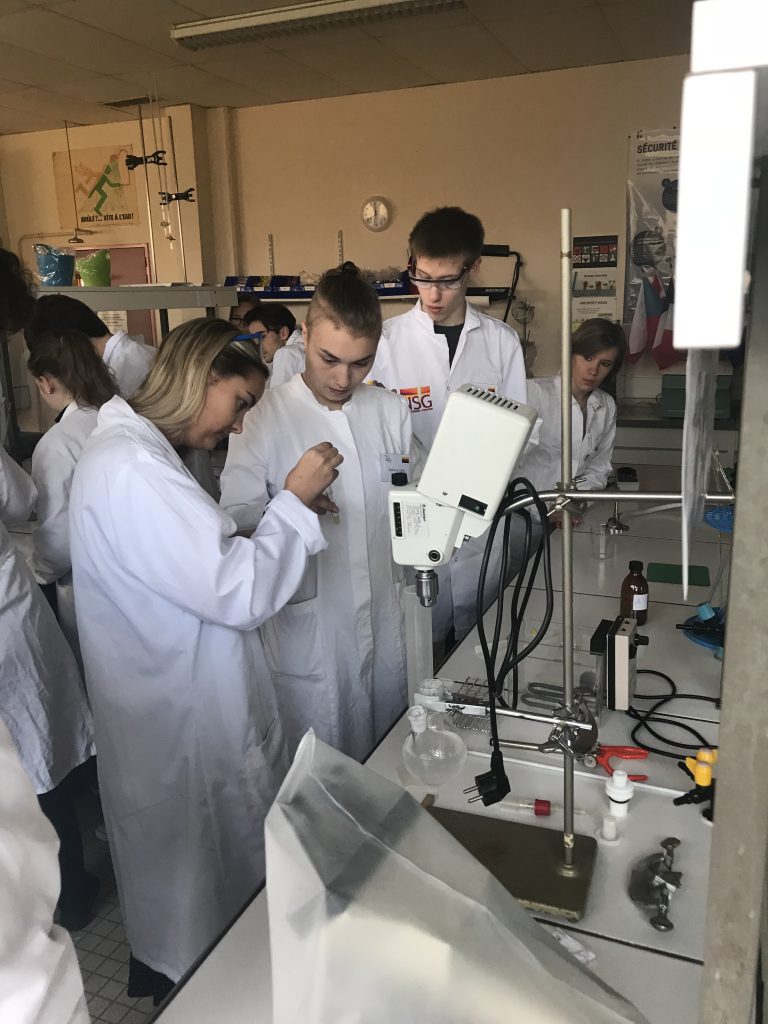 After the final presentations of the workgroups in the audit we went to the city center of Evreux for a guided tour.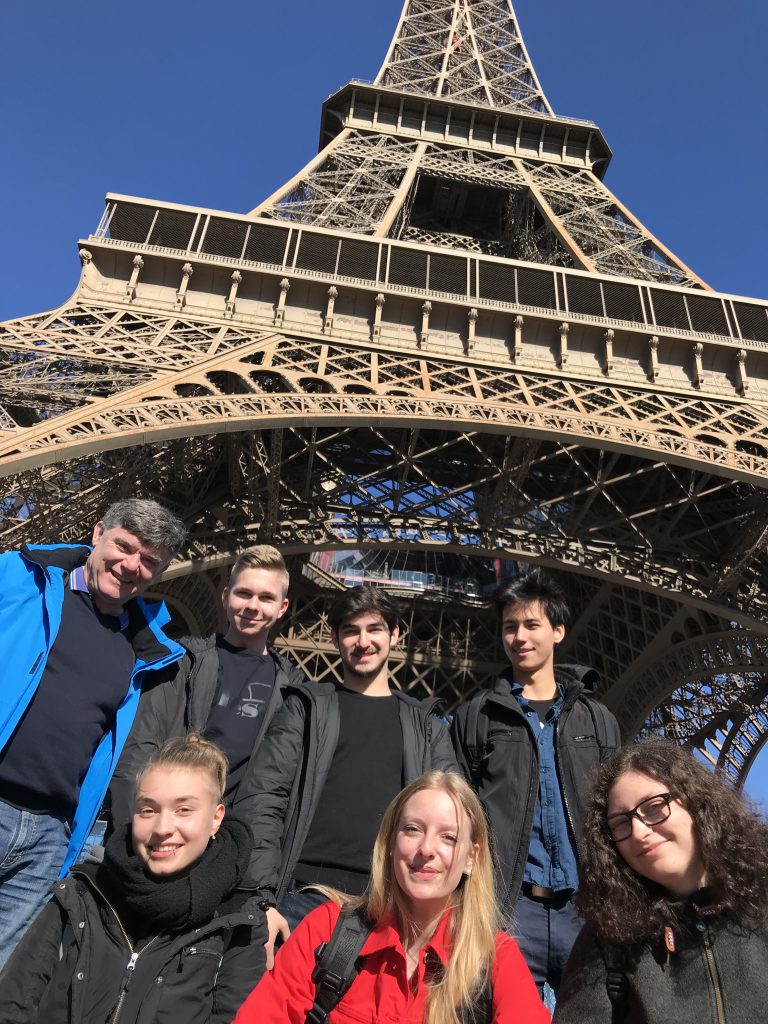 Thursday we spent in Paris where we visited the Eiffel Tower and the Louvre.
Our last day together, we went by bus to Caen, where we visited the second world war memorial of Caen. The last evenning we all celebrated together and at the end we had to say good by. On Saturday we started our trip back home.