Eleven chinese students of the Nanjing Foreign Language School and their teacher Miss Mei Jingy are taking part in an exchange program of the Johanna-Wittum-School (JWS) in Pforzheim. The program is sponsored for the seventh time by the Rotary Club Pfozheim and the Camber of Commerce and Industrie in the Nothern Black Forest. The chinese students and their host families were invited to an welcome event in he CCI-House in Pforzheim at the beginning of their stay in the Golden City.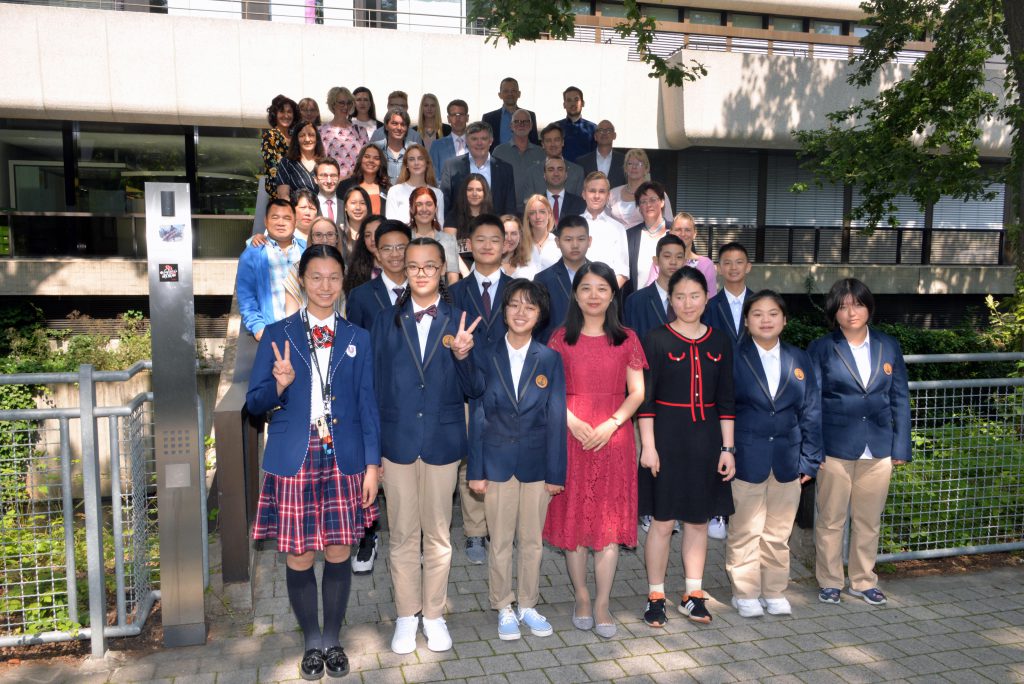 Participants of the student exchange Nanjing-Pforzheim, representative of the CCI Northern Black Forest, the ministry of education, the Rotary Club Pforzheim and the Johanna-Wittum-School.
Fabian Wielke, CCI-Expert for international trade policy, pointed out the local value of this german-chinese projects in his greeting: ,, In a globalized, on competition aligned world are international experience in career terms a huge importance for young people.". Just like Baden Württemberg is Nanjing, which is located in the province Jiangsu in the east  of China, an successful economic region. With this project are the Johanna-Wittum-School, the Rotary Club Pforzheim and the CCI providing an important contribution for the promotion of economical and cultural cooperation. ,, Just then where a lot is going on with boundary and exclusion, is the mutual understanding of different cultures and working environment very important.", did Wielke point out. Forian Kollmar, president of the Rotary Club Pforzheim, added:  ,,With the support of the exchange project we want to give especially qualified students of the JWS the opportunity to acquire these important international competences."
For the Initiators of the project by the Johanna-Wittum School it is important that the stay of the chinese guests is taking place in host families. ,,With their engagement are the hosting parents providing an essential contibution for the success of this project.", the principle Ms. Dr. Kagerhuber (JWS) said. Furthermore she gave her thanks for the generous support by the Rotary Club Pforzheim, without their help the project wouldn't be possible.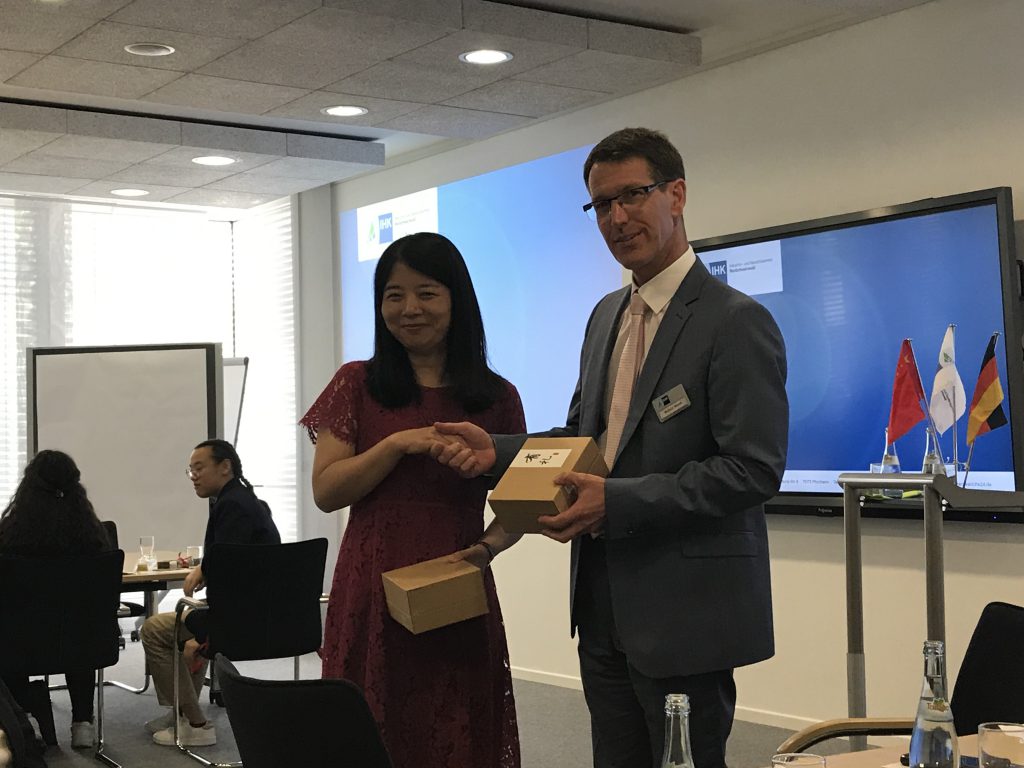 The visit in china by the german students Katharina Liebig, Doreen Beyer, Jovana Topalovska, Luka Obradovic, Raffa Zalfa will  take place from 5th September until 4th October 2019 in Nanjing. There they will also take part in the lessons and complete an internship of two weeks in a company, which produces products of traditional chinese medicine. ,, Those kind of projects are a big challenge for students and also a great chance. With the help of their chinese hosts they have to find their way in a completely different shaped environment.", said Dr. Jürgen Braun (JWS), who started the project together with the former CCI president Burkhard Thorst and Dr. Thomas Hähl (CEO of HÄHL GmbH).