Meeting Miskolc
Tuesday, the 26.09.17 we flew from Frankfurt to Budapest. When we arrived, we had an additional 2 hours trip by train to Miskolc, which is with 160.000 inhabitants the third biggest city of Hungary. At the station the students were welcomed from the host families. The next morning we went to school. In the ranking from the Hungarian schools the Jesuits gymnasium is ranked in the top five.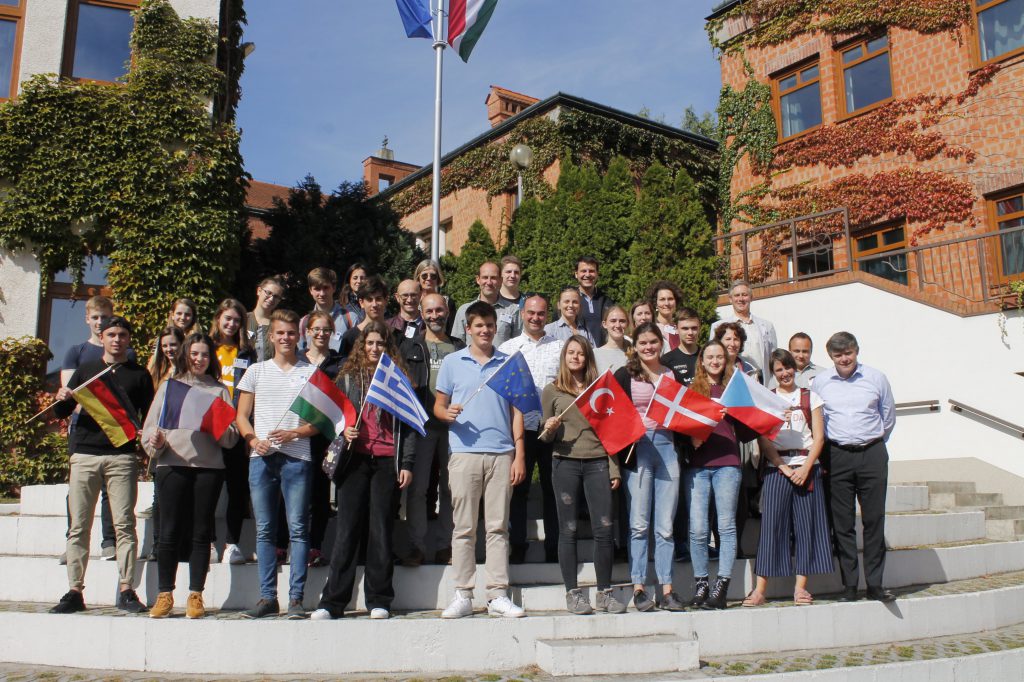 The project meeting started with a press conference, where the local newspapers were present. To introduce us into the topic a student teacher team hold a scientific speech about the environment problems of plastic e.g. in the oceans, the health consequences and the alternative by biodegradable plastic produced by biotechnology e.g. polylactic acid (PLA). In a brain storming phase we together discussed how to create a self made fermenter for the lab work and how to control the fermentation by measuring optical density, glucose- and lactic acid.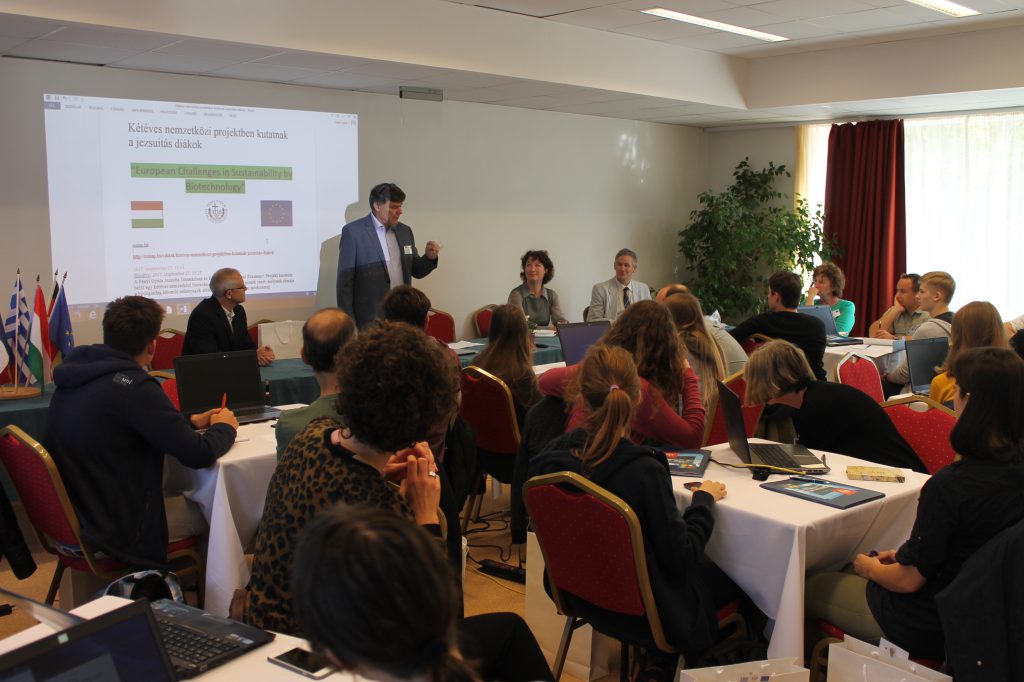 After this introduction the work assignments were spread to small groups. Every workgroup made the translations of the lab protocols for the production of lactic acid in an anaerobic fermentation and chemical polymerization from working language English into their mother tongues.
All the results are available now on eTwinning and the project website.
During the following lab workshop in Hamburg in February 2018 we will evaluate the produced lab protocols by conducting the production process of lactic acid either in a professional- or selfmade fermenter.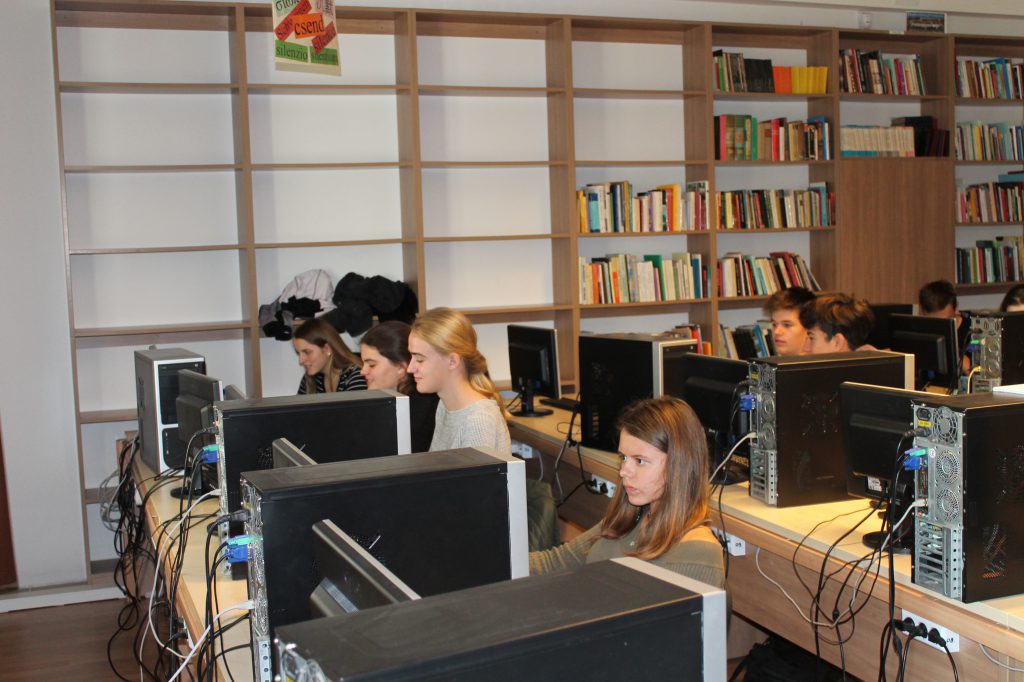 On Friday we went by bus to Budapest making a boat trip on the river Danube. We visited the cathedral and castle on the Buda part of the city. The evening ended with a farewell dinner altogether in the Pest part of Budapest.
After we thanked our host team for their great hospitality the meeting ended late in night.